Medical Information
Protecting Yourself from the Cold
The Kyoto Marathon will be held in fairly cold weather, which could possibly lead to hypothermia. Please take full measures for protection against the cold when participating in the race.

− Make sure to wear the Buff commemorative gift as a neck warmer or headband.
− Arm warmers, long tights, and other articles of clothing are also very good for warding off the cold.
− For T-shirts (long-sleeved, etc.), we recommend those made of polyester or other kinds of material that dry quickly. Avoid cotton T-shirts, which absorb perspiration and are slow to dry.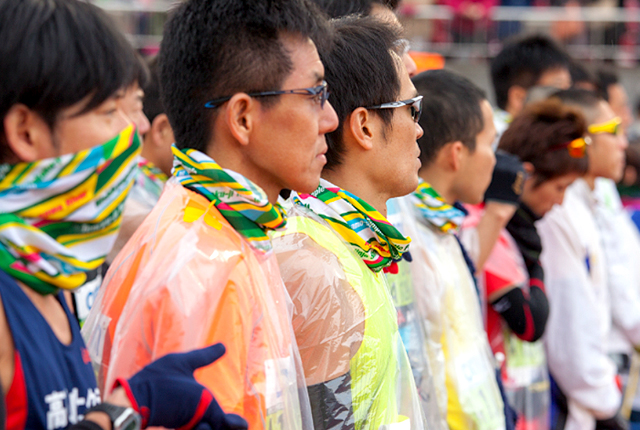 A transparent garbage bag (approximately 45 liters in size) with holes opened for your head and arms or a transparent poncho provides excellent protection against the cold and is convenient because it keeps your race bib visible. If you decide to discard it during the race, please throw it into a refuse bin at one of the water stations.

To protect yourself from the cold until the starting gun goes off, you may wear a sweater, jacket, or other clothing that you no longer need.
− This clothing will be collected for reuse/recycling, and will not be returned to you after the race.
− After the gun goes off for the wheelchair race, please take the clothing to the designated collection area or hand it to staff members holding bags for collection.
− There are no places for collection of clothing on the race route.
− Clothing will not be collected during the starting ceremony.
− Do not discard refuse when the clothing is being collected.
− Make sure that your race bib can be seen at the AD Check Gate (where bib numbers are checked) and entrance to the participation block.

To protect against the cold, it is also effective to rub hot cream with warmth-preserving action on the femoral region (front part of the thigh), back, upper arms, calves, etc.
●

About hypothermia

"Hypothermia" is a condition in which the body's core temperature (e.g. rectal temperature) drops below 35 degrees centigrade. Hypothermia does not occur while burning energy as you run. However, the risk of hypothermia may occur if your "internal combustion engine" declines in activity when your pace drops or the energy you need to burn becomes depleted.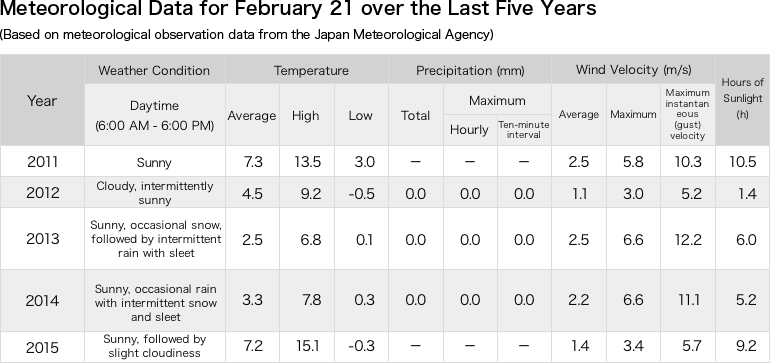 Contact
Kyoto Marathon Entry & Hotel Reservation Desk

JTB Sports Station
7F JTB Bldg 2-1-25, Kyutaro-machi, Chuo-ku, Osaka, 541-0056 Japan
TEL: +81-6-6267-5163(hours 9:30-17:30; closed Sat.,Sun.,holidays)
E-mail: jtbss@west.jtb.jp